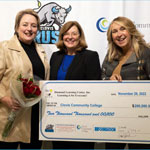 CCC exceeds the 6th annual Giving Tuesday goal on November 29 with a $200,000 gift! The Crush Pantry hosted a successful holiday food giveaway on November 22. The President's Breakfast was held on October 25 with over 300 guests participating. The City of Fresno Mayor Jerry Dyer and Council Members proclaim "Dr. Lori Bennet" Day.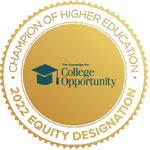 CCC earns statewide recognition from the Campaign for College Opportunity. CCC supports DACA Students with various activities during Undocumented Student Action Week. Counselor Rachel Moring Garcia was recognized by the College Futures Foundations. Rocktoberfest was a big hit.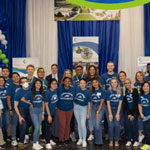 National Hispanic-Serving Institutions Week is Recognized by the White House. CCC's Early Childhood Education Program hosts Districtwide meeting. Welcome Black events hosted as part of the African American Success Initiative. Outreach Participates at College Night and the Central California Women's conference.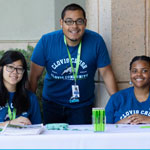 Opening Day was held on August 4th, and everyone was excited to start the new semester in person. Welcome week activities offered help and smiles. Crush Days/New Student Orientation took place on August 3, 4, and 5 where nearly 300 students participated. Congratulations to Physics Professor Nadar Inan who will present his most recent paper at the American Physics Society's Far West Section 2022 annual meeting.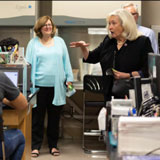 President Dr. Bennett and team complete the enrollment management academy. Congresswoman Connie Conway visits Clovis Community College. New student data out for the 2021-2022 academic year. Amazon Career Choice program brings students to CCC.