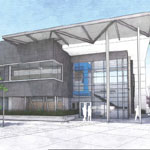 Read about the Applied Technology Building Groundbreaking. CCC Earns Statewide Recognition from the Campaign for College Opportunity; Occupational Therapy Assistant (OTA) Program Earns Maximum Term for Accreditation Status; CCC Earns National Science Foundation Grant, and Coach CJ Albertson Successfully Competes at the Boston Marathon.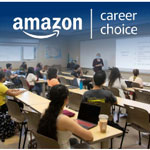 Amazon pays tuition for employees to attend Clovis Community College. 21 day equity challenge. D'LO will speak in honor of Asian American and Pacific Islander heritage month.

CCC joins the 21-day equity challenge, Dr. Rosa Alcazar works on increasing student access to Genomics Data Science, CCC celebrates Black History Month including an art exhibition in the main lobby and a poetry reading by Pamela Sneed.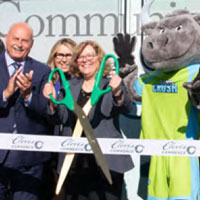 Opening day success on January 7th. CCC earns Champion of Higher Education for Forth Consecutive year. CCC acknowledged by the ASPEN Institute. City of Fresno FAX Bus Route #3 now offers service to CCC. CCC Student awarded prestigious Gillman Scholarship.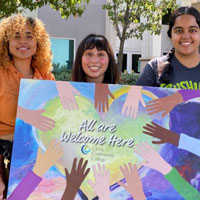 CCC earns a statewide award for it's outstanding student equity work and transfer rates. Ofrendas were set up to honor loved ones who have passed. CCC exceeds 5th annual Giving Tuesday Goal.

Cross country and track coach CJ Albertson Garners national attention, finishes 10th at the Boston marathon. It was a very happy birthday for Coach CJ on October 11 as he gained national attention and took on a big lead at the 125th annual Boston Marathon.

The Scholarship Awards Ceremony video premiered on September 10th. Learn how Omar Lewis plans to earn his bachelor's in psychology and become a Clinical Psychologist.

Opening day was held on August 5 with various topics highlighted. The afternoon included a session on "Student Retention and Completion: Developing Best Practices."

CCC is proud of our Crush graduates, Equity, leadership alliance update, New ASG members are welcomed, our president and former Athletics Director are honored, and STEM Exploration Academy celebrates a successful program.