The spotlight shines on CCC students with a Dr. Tom Crow Distinguished Student Scholarship recipient and one of our alumni featuring in the Focus Forward magazine, while local Media highlight our college and we prepare for the President's Breakfast and a visit from Ela Gandhi.

Clovis Chamber of Commerce host SBDC ribbon cutting, 16% increase with summer school success, a new online certification model presented during certification training, and live like Molly week will kick off this month with random acts of kindness.

Commencement success, local support for CTE Building, CCC and Clovis East High School partnership, Anna Martinez stars in local play, extreme registration comes around again, and much more.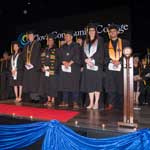 The recipient for the 2019 President's Award and recipients for the Dean's Medal of Distinction are announced at the 2019 Commencement Ceremony. Crush student athletes earn and accept athletic scholarships, food and safety apprenticeship students recognized, and more exciting news on this monthly board report.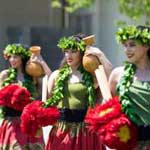 Cross Country Coach Clayton "CJ" Albertson breaks world record, CCC's engineering students take all four winning spots at Engineering Design Challenge, Asian Pacific Islander month celebrated with Luau, and more exciting news on this monthly board report.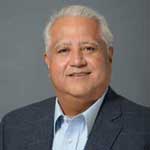 President Bennett and Rich Mostert, Director of the Valley Community SBDC presented with proclamations; Paul Chavez spoke about his father, Cesar, in observance of the upcoming Cesar E. Chavez holiday; a visit from Bridgegood, and more exciting news on this monthly board report.

Outreach teams participate at local conferences, Black Student Union holds inaugural "Read In", Pastor Paul Binion selected as "Wall of Honor" recipient, and more exciting news on this monthly board report.

A report to the Board of Trustees in February: The successful 2019 opening day, President Bennett's keynote, the Crush Swim and Dive Team and their start to the 4th season, and the first week of the Spring semester.

CCC honored with statewide award, students earn $40K in scholarships, ethical bowling, as well as reporting on the amazing student artwork showcased and Spring 2019 activities.