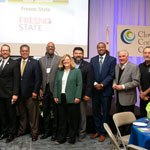 Dr. Bennett's last newsletter as President of Clovis Community College. The President's Breakfast was a success with over 300 participants. CCC exceeds the Giving Tuesday goal raising a total of $229,344. Featured Department: Music Program.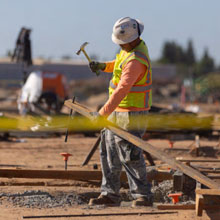 Parking Expansion and Applied Technology Building construction updates. New IT Booking tool to assist faculty and staff. More students continue to receive degrees from CCC. New social media engagements from the Outreach department on Youtube and TikTok. Summer at SEA 2022 Recap.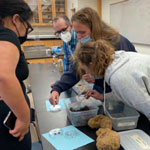 CCC Continues to be #1 in the State for Transfer, Received Three Awards from The Campaign for College Opportunity, Breaks Ground for the New Applied Tech Building [Recap], Occupational Therapy Assistant received Accreditation.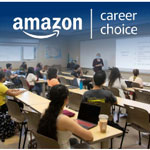 Amazon pays tuition for employees to attend Clovis Community College. Associate degrees awarded continued to grow despite COVID-19. Accreditation - mid-term update. Outreach and Counseling department busy with Reg-to-Go. Clovis celebrates Black History Month.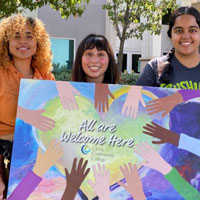 Champion of higher education forth year in a row. CCC acknowledged by the Aspen Institute. 5th annual Giving Tuesday exceeds goal. New Fresno DRIVE Initiative. Applied tech building and easement update. Read about our featured department: Geology, upcoming updates, monthly committee updates, and much more.

Board of Trustees Approved Vaccine Mandate for State Center Community College District, New welcome signs on campus, New students welcomed to Clovis Community College, and a successful opening day.