The Admissions and Records department at Clovis Community College is a one-stop shop that supports students from the time they submit their applications through the time they graduate.

Inclusive of art, music, languages, communication, philosophy, and athletics/PE, the Humanities division often finds itself as a driver of culture across the college. Inclusive of art, music, languages, communication, philosophy, and athletics/PE, the Humanities division often finds itself as a driver of culture across the college. From the art work displayed in our lobby/gallery, to live student performances and sporting events, many of the activities on campus that feature our students stem from the Humanities & Athletics department.

I had the great honor of attending the SCCCD Wall of Honor Ceremony last Monday where Professor Lee Brown, Clovis CC's first honoree, was recognized for his dedication to the college, to student success, and to our community. Please join me in celebrating Lee's outstanding work and many years of service. He is a true role model for our community.

Happy Spring Semester! I hope the first few weeks have gone smoothly for you. We have so many important events happening this spring. So, I'd like to start by thanking all the faculty, staff, and students who helped make Extreme Registration so successful! We hit another milestone this semester, welcoming over 7,488 students - that's a 7% increase over last spring. At this point, our total unduplicated student headcount for 2017-2018 is approximately 11,611. Final numbers will be posted at the end of the semester.

As we prepare for Thanksgiving, I'm thinking about all the things I'm thankful for: my supportive family, being part of the Clovis family, and working to make a difference in our community. Our Clovis colleagues are active in several community service projects, such as this Saturday's Habitat for Humanity build. I'm looking forward to joining a group of CCC faculty, staff, and students to help build a new home for a local Clovis family.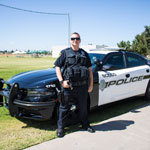 We are halfway through our semester and it's starting to feel like Fall! I love the crisp air in the mornings, the changing colors of the leaves, and the annual tradition of Pumpkin Spice lattes! I'm also looking forward to my second annual early-morning excursion to watch the beautiful hot air balloons kick off ClovisFest. If you haven't seen them, it is truly amazing to watch the colorful balloons take off against the morning sky.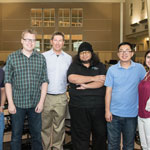 We've had a fantastic start to our fall semester, beginning with our Opening Day Activities. It was great to start the year by celebrating our successes – strong enrollment, improved completion rates, and piloting our updated (Draft) Governance Handbook.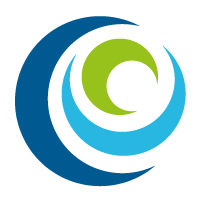 Welcome to the 2017-2018 school year! I hope everyone was able to enjoy summer and take some time off. This President's Newsletter is part of a college-wide effort to provide you with timely information and updates on college initiatives. Each month we will share planning and accreditation updates, employee or student highlights, committee and governance group updates, and upcoming events and meetings. I hope you will enjoy reading it!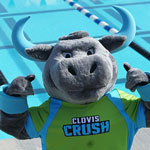 As I celebrate my first anniversary with Clovis Community College, I can honestly say I am still honored and delighted be part of this amazing college community. As I reflect on our many accomplishments over the last year, I am also very proud of our work to "create opportunities…one student at a time!" The 2016-17 academic year continued to be a year of many firsts. So, join me in remembering several of our key accomplishments.