Student Equity Update, Classified Leadership Graduates, Featured Department: Counseling, and information on Dual Enrollment. Other updates include, Academic Senate, Associated Student Update, and Classified Senate.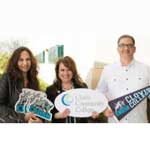 This month's Newsletter features the plan for achieving our Vision for Success. Featured departments include our very own Public Information Office and The Office of Institutional Research. Read updates from our academic senate, classified senate, and associated student body; and the amazing CCC and SCCCD accomplishments.

Read all about opening day; the new Governance Handbook; celebrating Dr. Martin Luther King Jr.; CTE, our featured department; CCC Campus Connect Club (C6); and library fun facts in the first of Dr. Bennett's Newsletters for 2019.

CCC celebrates success with #GivingTuesday, a number one position as Champions for excellence in transfer degrees, renewed NAEYC accreditation for the Child Development Lab School, and some exciting athletic achievements.

This month's featured department: The Financial Aid Office, serving all students. More news on Office 365, a Guided Pathways update, and other CCC and SCCCD accomplishments.

More news on the Inaugural President's Breakfast, Scholarship Award Ceremony, Giving Tuesday, and other CCC and SCCCD accomplishments. This month's featured department: Administrative and Business Services, serving all students.

President Bennett welcomes everyone back for the start of the fall semester. Vice President of Administrative Services, Lorrie Hopper gives her budget update with an outline of the new funding model. Highlights on the President's Breakfast and Scholarship Night, new hires and a closer look at athletics are also featured.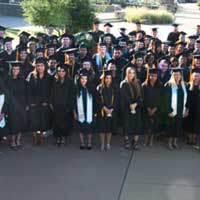 President Bennett welcomes back faculty for the fall 2018 semester. She reports on the seven-year reaffirmation from ACCJC, new hires, the inaugural President's Breakfast, and important committee updates. See our course fall workshops and highlights from the Event Calendar.