Year in Review - 2020
Clovis Community College named a "2020 Champion of Higher Education" for the
third

consecutive year.
#1 in California...
Number of Associate Degrees for Transfer (ADTs) awarded, based on enrollment
Campaign for College Opportunity per 50 FTES for 2018-2019 academic year
Number of transfer students to UCs/CSUs based on enrollment
CCCCO Student Success Metrics per 100 students, 2017-2018 academic year
#2 in California...
Associate Degrees earned with fewest units accumulated
CCCCO Student Success Metrics 2018-2019 academic year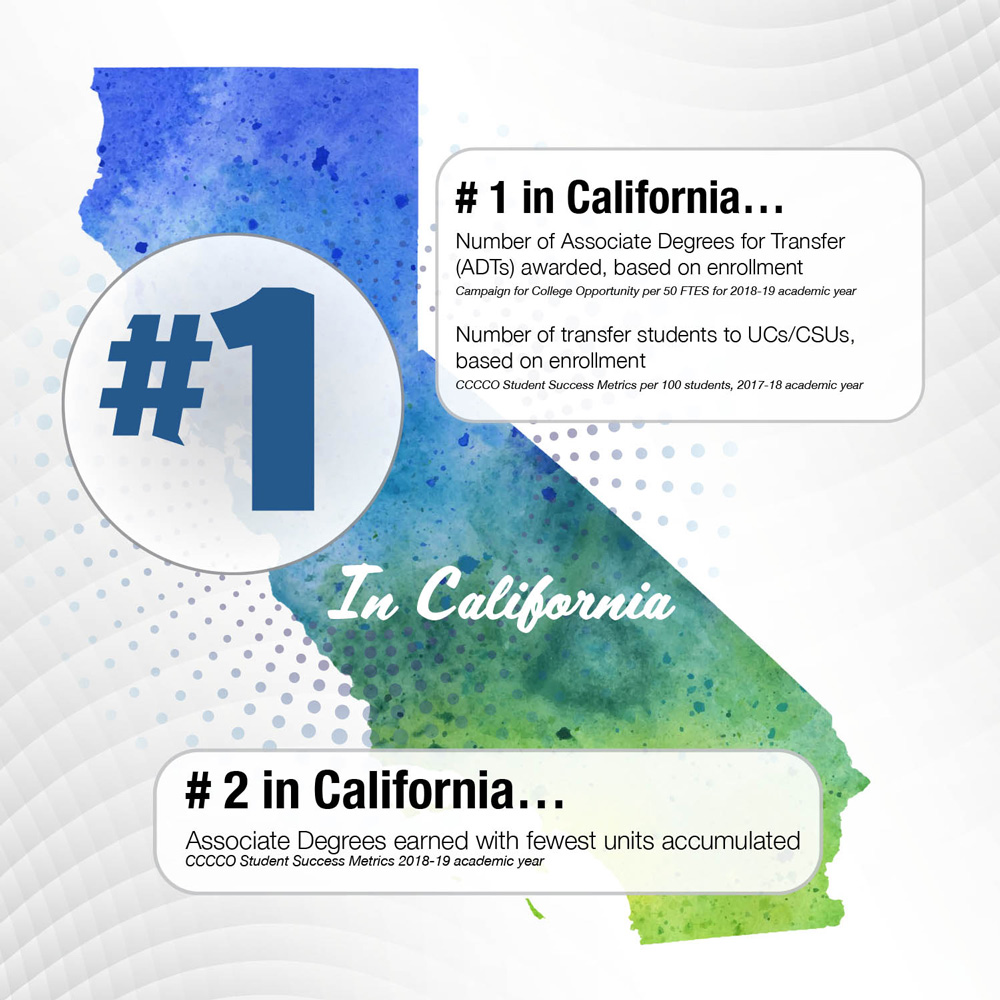 Inaugural Clovis Crush City/County 5k race held on February 8 with proceeds benefitting the track program.
English students Nicholas Torchia and Katelyn Robeck nominated as town hall scholars.
Swim & Dive meet: Clovis women placed second, men fifth at the Ram-Crush Invitational on February 21.
The Black Student Union (BSU) organized various events in honor of Black History Month.
Successfully transitioned to serving students online due to COVID-19. The Technology loan program provided laptops, calculators, and headphones to students.
A group of employees successfully completed emergency response training.
Valley Community Small Business Development Center at Clovis Community College helped hundreds of local small businesses with COVID-19 resources and provided workshops on how to access CARES funding.
Virtual Completion Celebrations held for graduates, student-athletes, and Leon S. Peters Honors Students.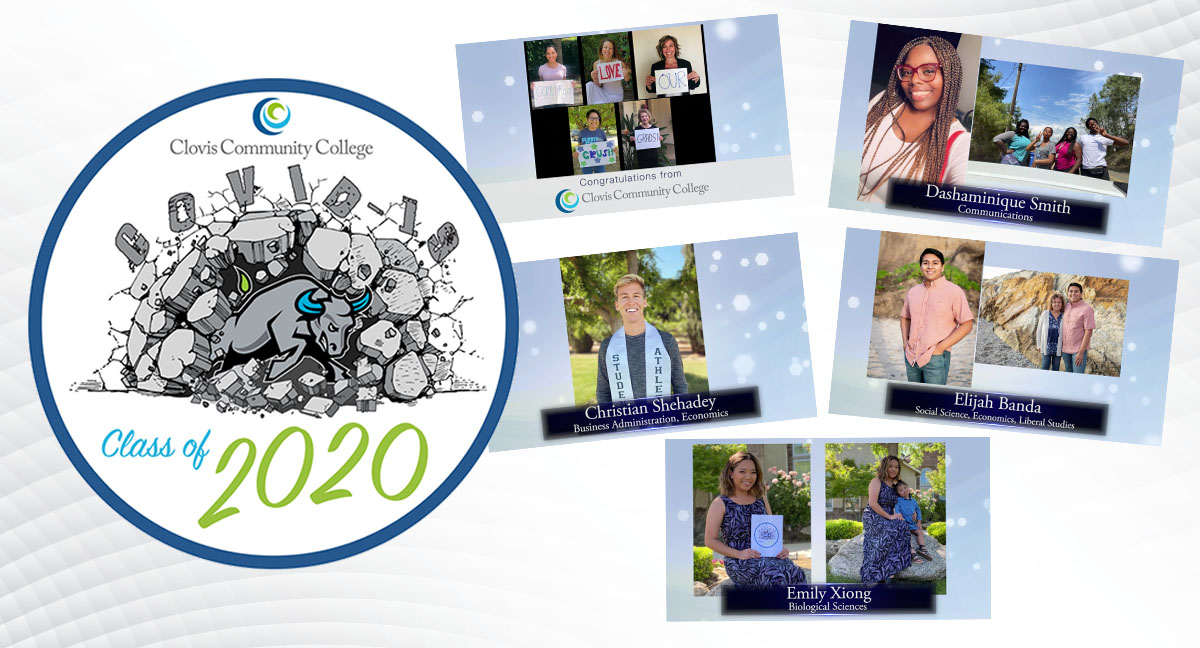 Virtual recognition video premiered honoring student-athletes for their accomplishments at the virtual Kiwanis Torch of Excellence event. A celebratory drive-thru was held for students to pick up their certificates.
Athletic Counselor Karie Hannigan earned recognition from the CCCAA (California Community Colleges Athletics Association) for her efforts in promoting success for the student-athletes.
College selected to participate in California Guided Pathways cohort.
President Dr. Lori Bennett re-elected as a member of the Chief Executive Officers of the California Community Colleges (CEOCCC) Board and selected to serve as Vice President, Northern region.
Biology students analyze real world data through partnership with Carnegie Massive open online research (C-MOOR).
Held Justice and Healing circle events for students and employees in response to tragedies affecting African Americans.
Joined the Equity and Leadership Alliance through the University of Southern California Race and Equity Center to participate in monthly trainings.
English instructor Ann Brandon led the college in raising nearly $1,200 for Habitat for Humanity of Fresno/Clovis.
New student orientation "Crush Days" offered various interactive workshops for new students.
Presented a Scholarship Awards Ceremony video to recognize hard-working students who earned scholarships.
TRIO earned a $500,000 competitive grant from the Department of Education for the 2020-2021 academic year in two areas: Student Support Services (SSS) and Science, Technology, Engineering, and Mathematics (STEM).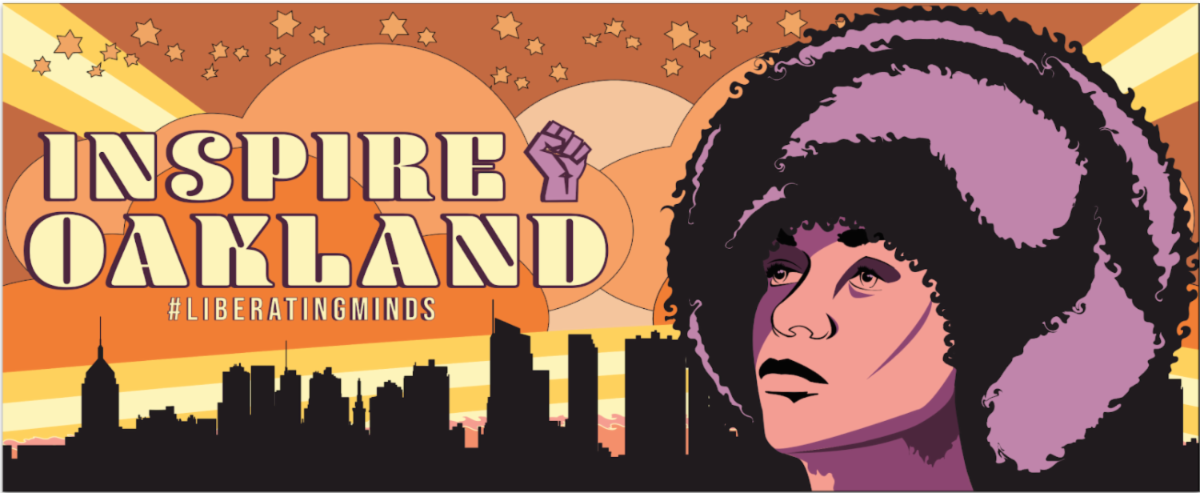 Art student Ally Fletcher-Carillo's artwork was selected for a billboard and social media campaign in Oakland through partnership with Bridgegood.
Clovis Community College awarded $3 million grant from the "Developing Hispanic Serving Institutions Project" of the U.S Department of Education. Grant activities will focus on expanding access and supporting Hispanic and low-income students to increase student success and completion.
Biology Instructor Dr. Rosa Alcazar earned NSF (National Science Foundation) grant.
Geology instructors participate in National Association of Geoscience Teachers (NAGT) Blacks in Geoscience week.
College held fundraising effort to provide support to students impacted by the #Creekfire.
Accepted applications for the inaugural cohort of the Occupational Therapy Assistant (OTA) program.
College exceeded 4th Annual #GivingTuesday goal on December 1. The online #GivingTuesday campaign was a huge success. Students, staff, faculty, administrators, and community members stepped up to the plate and, together, raised over $36,000 that will go towards student scholarships, the Crush Food Pantry, and a new athletic facility.
Students athletes Christopher Watkins (Cross Country) and Chloe Telian (Swim & Dive) nominated as CCCAA (California Community College Athletic Association) Scholar-Athletes of the year.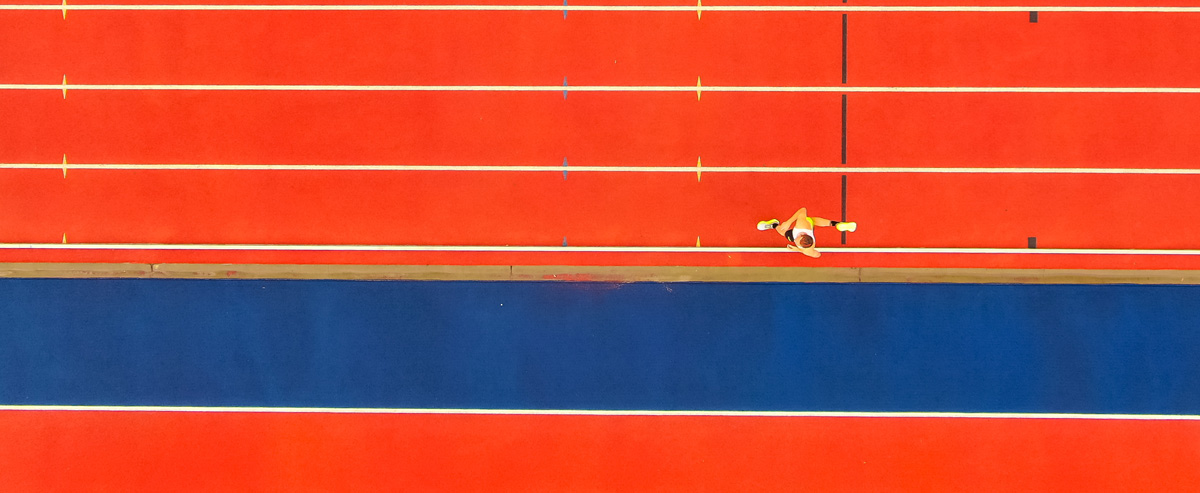 Cross Country Coach Clayton "CJ" Albertson sets world record on November 8. CJ broke the 50-kilometer (31.07 miles) world record by one minute and eight seconds.
Faculty members graduate from the Central Valley Latino Leadership Academy.
Patrick Fontes, Lucas Reyes, Omar Ruiz-Trejo, and Angelita Zaragoza all participated in this year's cohort, and we are very proud of them.
Dean of Student Services Gurdeep Hébert honored at the 2020 Marjaree Mason Center's 37th Annual Top Ten Professional Women and Leading Business Award on October 20th.
Vice President Monica Chahal selected to represent Central Valley for the statewide Diversity, Equity, and Inclusion Steering Committee.
Clovis' Distance Education program and library featured in the CidLabs Showcase.
Classified Senate raised $400.00 for student scholarships through a college fundraiser at Chipotle Mexican Grill restaurant. Employees ordered take-out food to support students.
Crush Food Pantry served hundreds of our students throughout the year.
---
SUPPORT STUDENTS AT CLOVIS COMMUNITY COLLEGE
Clovis Community College and the State Center Community College Foundation welcome gifts of all types and will work with you and your financial advisor to maximize the tax benefits for you. Every contribution helps our students achieve their goals, which then provides our communities with a strong workforce for generations to come.
Gifts from private sources are financially administered through the State Center Community College Foundation, a 501©3 organization.
559-324-6484 • scccd.edu/foundation