Psychology
The psychology department offers a degree that provides academic preparation in statistics and biology, in addition to the fundamentals of lower division psychology coursework. A background in psychology allows students to pursue studies in a range of fields, including education, social work, and counseling.
Clovis Community College emphasizes student success. All faculty in the psychology department are dedicated to promoting academic achievements in all classrooms. The full-time faculty offer doctoral level experience in the applications of research methods and clinical psychology. All faculty are motivated to provide an optimal learning environment for all students.
Clovis Community College currently offer an Associate in Arts in Psychology for a transfer degree.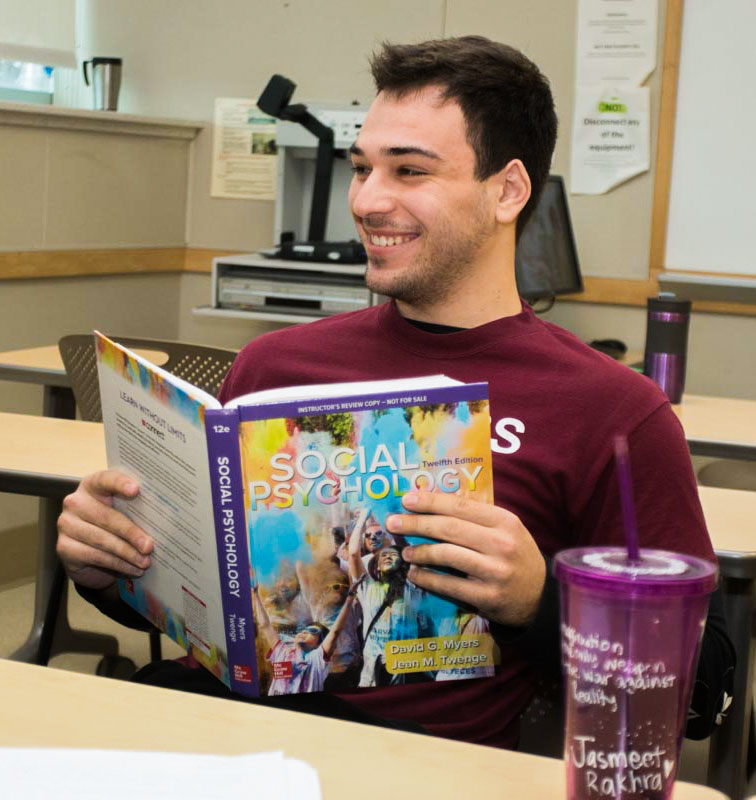 Classes
General Psychology
Honors - General Psychology
Abnormal Psychology
Social Psychology
Introduction to Research Methods in Psychology
Human Sexuality
Lifespan Development