Engineering
The Engineering Program is primarily a transfer program. Students complete the first two years of an engineering Bachelor of Science degree at Clovis Community College and then transfer to a four-year institution to complete their degrees. Courses taken at Clovis include mathematics at the calculus level, physics, chemistry, computer programming, various engineering courses, and general education.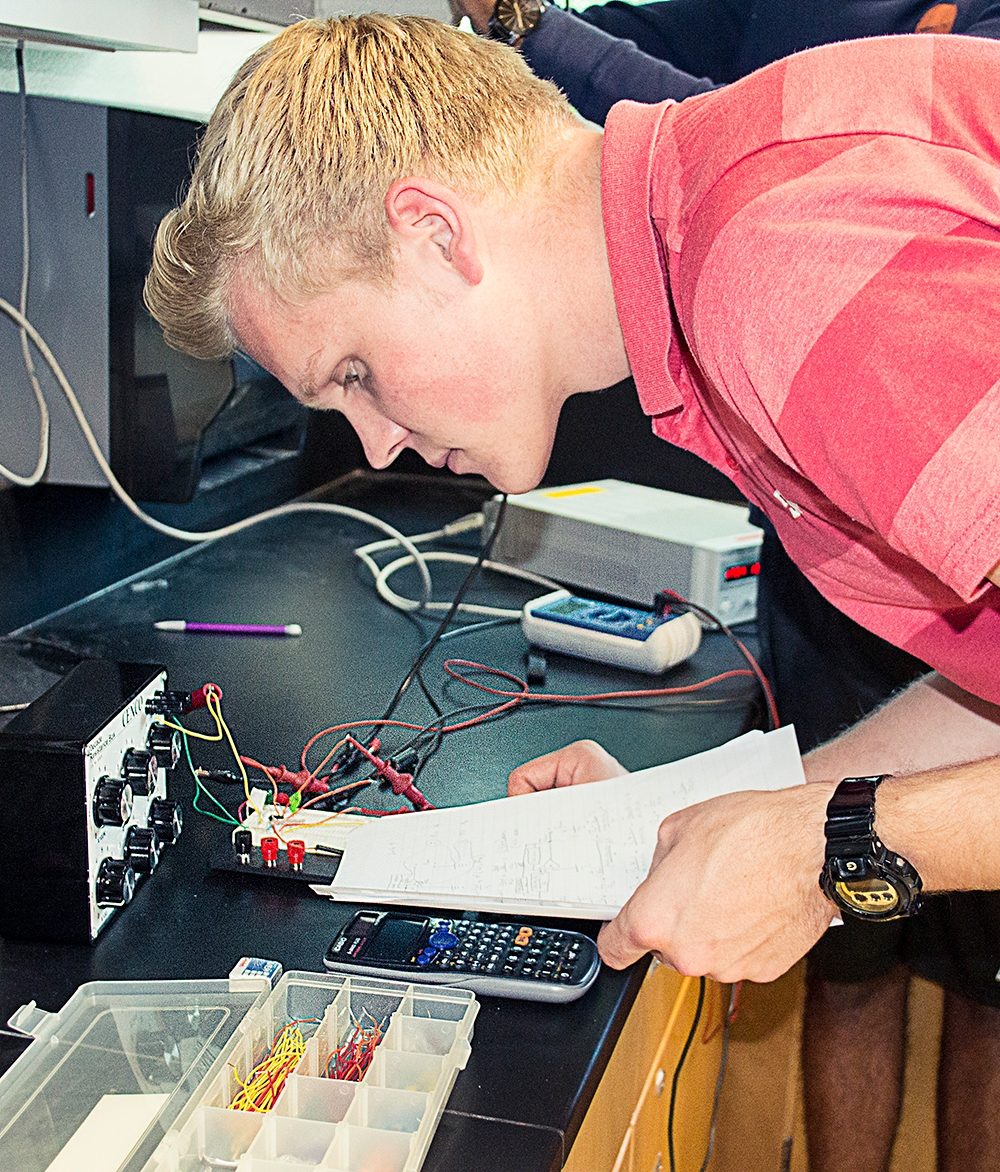 Why Clovis Community College for Engineering?
The Engineering Program at Clovis Community College has a long track record of quality teaching and successful transfer to colleges and universities all over the state and nation.
---
Degrees offered
An Associate of Science degree in Engineering is offered at Clovis. This leads to transfer to a four-year institution for completion of a Bachelor of Science degree in a field of engineering.
Classes
ENGR 2 - Engineering Graphics
ENGR 4 - Engineering Materials
ENGR 6 - Electric Circuit Analysis with Lab
ENGR 8 - Statics
ENGR 10 - Introduction to Engineering
ENGR 40 - Programming for Scientists and Engineers
---
Popular Careers
Mechanical Engineering, Civil Engineering, Electrical Engineering, and Computer Engineering are popular career options once the student completes a BS degree at a four-year institution.
Resources
Engineering - Apply Math and Science to Real World Problems (PDF)
---
Contact:
Christopher Glaves, Instructor of Engineering and Mathematics
Office: AC1-288
Phone: (559)325-5274
email: chris.glaves@cloviscollege.edu