Pre-Nursing
Nursing is comprised on many different fields and many different levels of employment. In many cases, their positions closely relate to their personal career interests, work values, and transferable skills. Some employers of nurses can include hospitals, nursing homes, rehabilitation centers, clinics, home health agencies, correctional facilities, and schools.
Nursing Program Pathway:
Most nursing programs require a GPA of 2.5 and above with grades of 'C' or better in all prerequisite courses needed. However due to the competitive nature and impacted programs of many of the Nursing Programs it is suggested to strive to have a higher GPA. Many programs also have a wait list that requires all prerequisite courses to be completed before submitting an application to the program can occur. On average, depending on your program of choice and how impacted the program is you may be looking at a 2-9 year process for obtaining your certificate/degree in Nursing.
**As always please check with your program of choice to receive the most accurate information for your Nursing pathway.
Explore & Research:
Certified Nurses Assistant (CNA):
CNA's are people who assist patients or clients with healthcare needs under the supervision of a Registered Nurse or a Licensed Vocational Nurse. CNA's are most commonly employed in convalescent facilities, in-home health care organizations, and small practices. Most CNA programs take between 18 and 36 weeks to complete.
Licensed Vocational Nurse (LVN):
LVN's are nurses that are licensed by the state to provide routine patient care. LVN's must be supervised by registered nurses or doctors and are limited to the types of services they can provide patients. Most LVN programs take about three semesters to complete.
Registered Nurse (RN):
An RN is a nurse that has completed a course of study and passed the proper examinations to become licensed and registered. Registered nurses provide the greatest level of care for many patients. They not only provide specific types of care, but also give advice and help coordinate other health services for patients. Most RN programs require about two years of prerequisites in addition to the two years for the actual RN training.
Baccalaureate of Science in Nursing (BSN):
A BSN is a college level course of study designed to further the education of registered nurses. Receiving a BSN allows a registered nurse to acquire formal education recognition that will allow the nurse to broaden his or her scope of practice. Most BSN programs take between four and six years to complete.
Complete Prerequisites:
Depending on your choice of getting an Associates, Bachelors, or Master's degree in Nursing the prerequisites may vary. These are the suggested* science courses:
Human Anatomy (BIOL 20)
Human Physiology (BIOL 22)
Microbiology (BIOL 31)
General Chemistry (CHEM 3A and/or Chem 3B)
Required General Education courses:
English (ENGL 1A)
Intermediate Algebra (MATH 103 and/or Math 11/Stat 7 by some schools)
Public Speaking (COMM 1, 2, or 8)
Psychology (PSY 2)
Sociology (SOC 1A) or Anthro 2: Cultural Anthropology (certain programs.)
*Requirements do vary among which school you choose to apply to. Please contact that school for more information.
Become Involved:
Take advantage of these opportunities listed below to gain experience and learn more about the Nursing field:
Volunteer, intern, or shadow at a hospital or clinic.
Join an on campus club or organization. CCC has a Pre-Professional Health Club and Science club that is great for pre-health students. Contact CCC's Associated Student Government office at (559) 325-5243 or in room AC1 160 for more club information.
Join the TRIO program to help you become transfer ready and support you in transferring to a University. Contact CCC's TRIO Counselor at (559) 325-5230.
Join a professional Nursing association such as the American Red Cross, the American Nurses Association, or the American Society of Registered Nurses.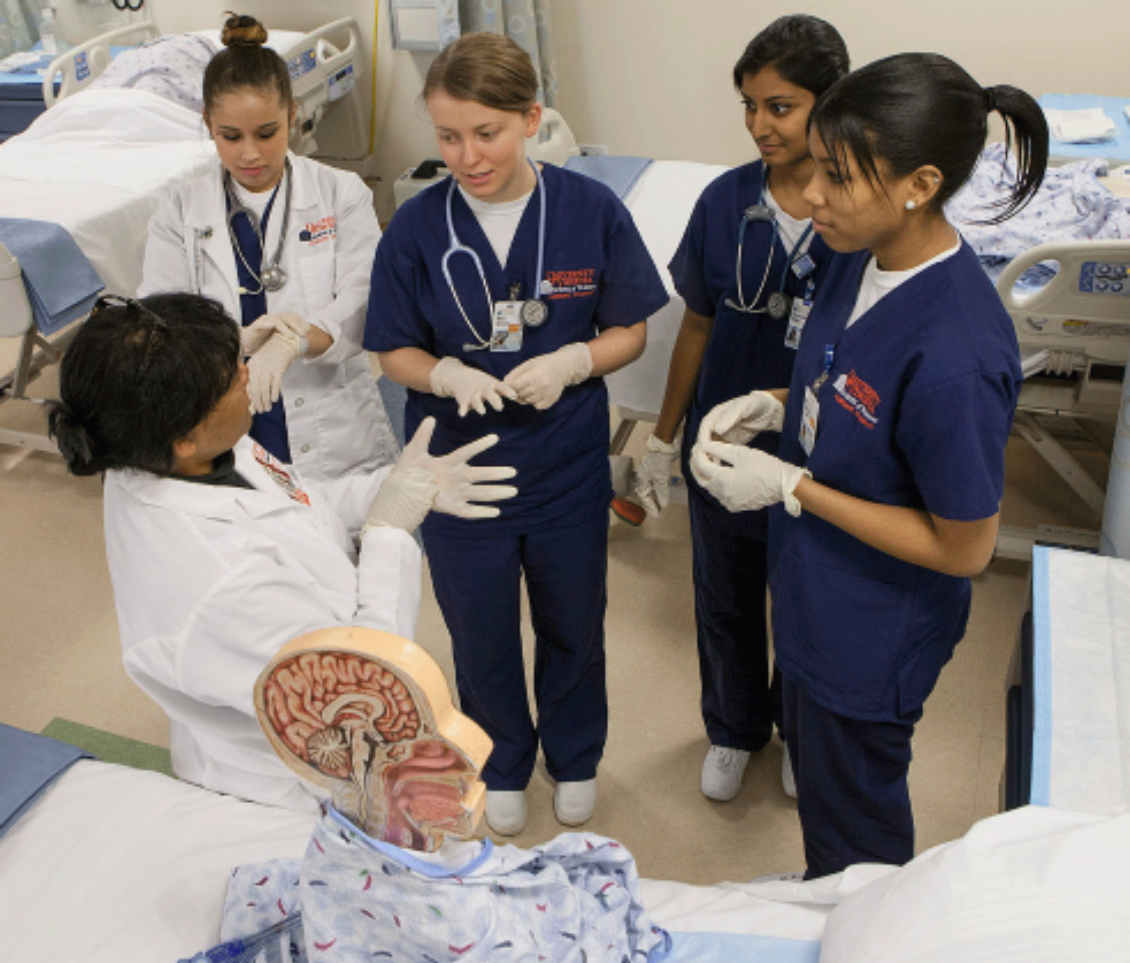 Apply:
Clovis Community College offers many of the prerequisites needed to get into your Nursing program of choice. Once those are all completed you will apply to your program of choice.
CNA Programs:
LVN Programs:
RN/ASN Programs:
BSN Programs:
BSN & RN-to-BSN Programs
BSN & RN-to-BSN Programs
Make an appointment with a counselor by contacting the CCC Counseling Office at (559) 325-5230 for more information.