Pre-Optometry
Optometrists are primary health care providers who examine, diagnose, treat, and manage diseases and disorders of the eyes and related structures. In addition to prescribing and fitting prescription glasses and contact lenses, optometrists diagnose diseases and prescribe medications.
Select an Undergraduate Major:
Biology is not required and other majors are preferred by most Optometry schools. See a counselor to discuss your major/goal and ask for a Student Education Plan (SEP) to help you see your educational path.
Complete Prerequisites:
The Prerequisites for the Pre-Optometry field are: one year of Biology, one year of General Chemistry, one year of Organic Chemistry, one year of Physics, Human Anatomy, Human Physiology, Psychology, Statistic, Microbiology, English Composition, and one year of Calculus.
Clovis Community College recommends the following courses: CHEM 1A, CHEM 1B, CHEM 28A, CHEM 29A, CHEM 28B, CHEM 29B, BIOL 11A, BIOL 11B, BIOL 20, BIOL 22, BIOL 31, MATH 5A, MATH 5B, PHYSICS 2A, PHYSICS 2B or PHYSICS 4A, PHYSICS 4B, PSY 2, ENGL 1A, and STAT 7 or MATH 11.
Explore & Research:
Explore and research the Optometry schools you are wanting to attend.
There is one University of California campus and it is:
There are two private Optometry institutions in California.
You can find more information on the optometry field and optometry schools by visiting
Become Involved:
Optometry School's are looking for well rounded students who have good grades in their prerequisite courses as well as in their undergraduate degree courses. Additionally, they are seeking student's who are involved in their community and/or school activities and who have some type of experience in the health care field.
Some examples of becoming a well rounded student would be to:
Take the Optometry Admissions Test
Optometry schools require you to take the Optometry Admission Test (OAT). For more information or resources to help you prepare for the test visit the Association of School and Colleges of Optometry.
Apply to Optometry School
Apply to Optometry schools by using the Optometry Centralized Application Service (OptomCAS); a centralized application service for all 21 Optometry schools and colleges.
Interview
You may be given the opportunity for an interview. During your interview you may be asked questions that are related to the current and controversial issues surrounding the optometry field. You can stay up to date with those issues by visiting the American Optometric Association website.
Additional Opportunities
Visit www.optometrystudents.com where you can access information about the optometry field.
Other great opportunities you should look into are the Summer Health Professions Education Program (SHPEP) a free six-week summer academy for freshmen and sophomore students to learn more about how to prepare for medical and dental school. Visit their website for eligibility and program requirements: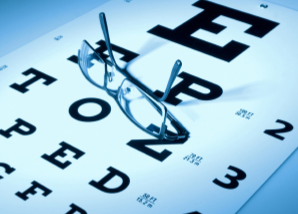 Make an appointment with a counselor by contacting the CCC Counseling Office at (559) 325-5230 for more information.