Pre-Veterinary
If you hear the word, "veterinary," you likely immediately think of animals. And rightly so since veterinary medicine is the branch of medicine that deals with the prevention, diagnosis and treatment of disease as well as disease prevention in animals of all types, from family pets to farm livestock and zoo animals.
What you may not know is that veterinary health care workers also contribute to human public health by working to control zoonotic disease, those diseases passed from non-human animals to humans, such as Lyme disease and West Nile virus, for example.
The scope of veterinary medicine is wide, covering all animal species, both domesticated and wild, with a range of conditions that can affect different species
Explore the field of veterinary medicine.
Select an Undergraduate Major
Veterinary schools would like for you to choose any major but prefer you to major in Animal Science or Biological Science. See a counselor to discuss your major/goal and obtain a Student Education Plan (SEP) to show you the path to reach your goal.
Make an appointment with our Pre-Health Counselor by contacting the CCC Counseling Office at (559) 325-5230 for more information.
Complete Prerequisites
The prerequisites for the Pre-Veterinary field are: one year of Biology, one year of General Chemistry, one year of Organic Chemistry, one year of Physics, one year of Calculus, and Statistics.
Clovis Community College recommends the following courses:
CHEM 1A
CHEM 1B
CHEM 28A
CHEM 29A
CHEM 28B
CHEM 29B
BIOL 11A
BIOL 11B
MATH 5A
MATH 5B
PHYS 2A/PHYS 2B OR PHYS 4A/PHYS 4B
STAT 7 or MATH 11
Explore & Research
Explore and research the Veterinary institutions you are interested in attending.
There is only one University of California campus that offers a veterinary school program:
There are two private veterinary institutions in California and they are:

Visit the website of the Association of American Veterinary Medical Colleges (AAVMC), for more information on out of state veterinary schools.
Become Involved
Veterinary schools are looking for well rounded students who have good grades in their prerequisite courses, as well as their undergraduate degree courses. Additionally, they are looking for student's who are involved in their community or school and who have some type of experience working with animals and/or health field.
Some examples of becoming a well rounded student would include:
Join an on campus club or organization. CCC has a Pre-Professional Health Club and Science club that is great for Pre-med students. Contact CCC's ASG office at (559) 325-5243 or stop by room AC1 160 for more club information
Join the TRIO program to help you become transfer ready and support you in transferring to a University. Contact the CCC TRIO Counselor at (559) 325-5230·
Join the American Pre-Veterinary Medical Association (APVMA): http://apvma.org·
Attend Pre-Medical conferences such as the National Pre-Health Conference at UC Davis.
Apply for internships, job shadow, or volunteer at a clinic or animal shelter.·
Use the Explore Health Careers Website for more information regarding the health field. http://explorehealthcareers.org/en/home
Take the GRE or MCAT
Veterinary schools require you to take the Graduate Record Examination or the Medial College Admission Test.
Apply to Veterinary School
Apply to veterinary school by using the Veterinary Medical College Application Service (VMCAS). The application opens on June 5th every year and application materials are due October 2nd. Make sure you familiarize yourself with the application process early.
Interview
You may be given the opportunity for an interview. During your interview you may be asked questions that are related to the current and controversial health issues pertaining to animal care. You can learn more about these health issues on the Association of American Veterinary Medical Colleges website under Pro-grams and Initiatives.
Additional Opportunities
Explore other Veterinary Career fields by visiting the Association of American Veterinary Medical Colleges website.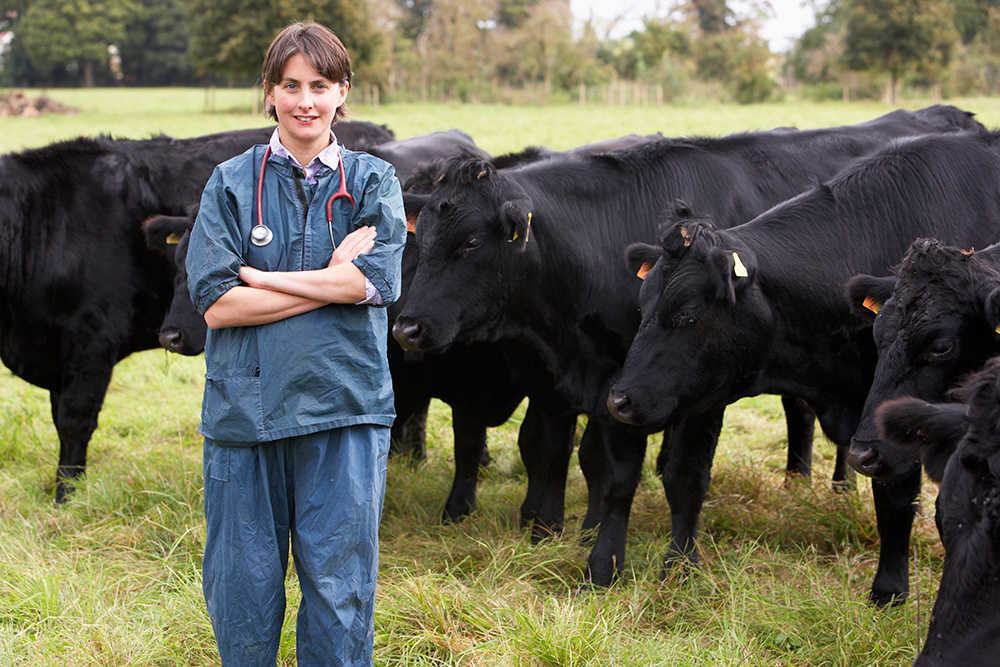 Veterinary School Pathway
After you complete veterinary school you will receive a doctorates degree in veterinary medicine. You would then take the board certification exam that will allow you to practice veterinary medicine. You may continue your education to become a specialist in an area and this would require an internship or residency.
To find out more about the Pre-Veterinary path schedule an appointment with a counselor by calling the Counseling office at (559) 325-5230.