Crush Alert Week 9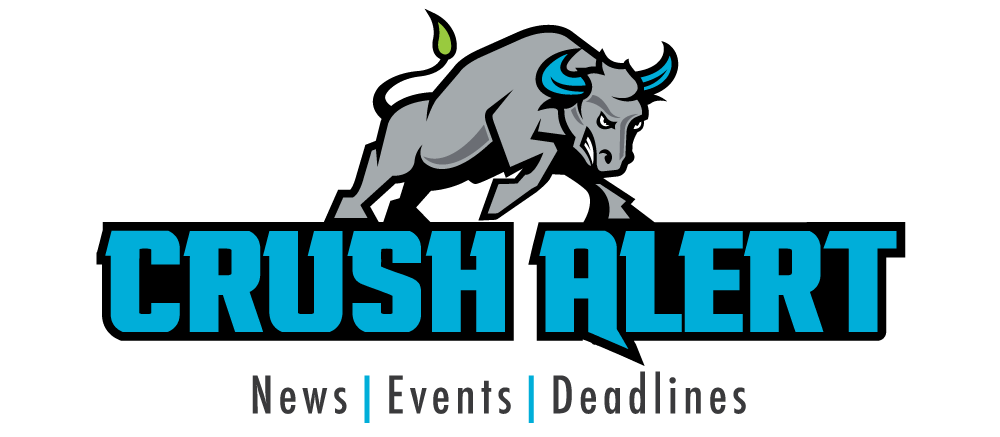 WEEK 9: Be proud to earn a degree from Clovis Community College
Students!
Did you know you now have the option of earning a "local" degree by using the CSU or IGETC pattern for general education? For more information, please see a counselor.
Make sure to check your email or Webadvisor for your spring 2018 registration date. Registration begins October 17th.
---
Other News
The CCC Scholarship is now open!
---
The FAFSA application period is now open!
Apply at www.fafsa.gov
Get help completing your FAFSA at an upcoming workshop:
Wednesday, October 25, from 6:30 to 7:30 p.m. at CCC in AC2-177
Please bring the following items with you for you and your parents:
Social Security numbers
2016 income information
Savings and asset information
Use our school code of 042534 on your FAFSA!
If you are a current or former Foster Youth or at least 24 years old, married, or have a child that you support with your income, you do not need to provide your parents' information.
---
FREE Flu Shots
For registered students are now available at the Clovis Community College Health Office, while supplies last. Appointments are recommended. Stop by the Health Office in AC2-274 West, or call 559-325-5318 for an appointment.
NOTE: If you, your family, or friends are NOT registered students and are unable to get an affordable flu shot through your insurance, you can get a free flu shot from the Fresno County Department of Public Health.
---
DSP&S Counselors Available
Now is the time to see a DSP&S Counselor! If you are a DSP&S student and have not come to see your counselor this Fall, now is the time.
During your appointment you can:
Create a Student Education Plan
Update and review your accommodations
Discuss additional resources to improve academic success
Receive Registration assistance
Remember priority registration is October 17th & 18th for Spring 2018 classes!
To schedule an appointment with a DSPS counselor contact Student Services at (559) 325-5230 or go to AC2 Rm 133.
---
Held Every Week in AC2-174:
Tuesdays, 3:30 to 4:30 p.m.
Wednesdays, 11:30 a.m. to 12:30 p.m.
Thursdays, 1:30 to 2:30 p.m.
---
Events of the Week
Upcoming Events
| Event Title and Details | Date | Location |
| --- | --- | --- |
| | | |
| Rocktoberfest | Tuesday, October 10 (10:00 a.m. - 1:00 p.m.) | CCC |
| CSU Application Workshop | Tuesday, October 10 (1:00 p.m. - 3:00 p.m.) | CCC |
| Clovis V Fresno (Women's Soccer) | Tuesday, October 10 (2:00 p.m. - 4:00 p.m.) | CCC |
| Career Exploration Workshop | Tuesday, October 10 (3:30 p.m. - 4:30 p.m.) | CCC |
| Clovis V Folsom Lake (Men's Soccer) | Tuesday, October 10 (4:00 p.m. - 6:00 p.m.) | CCC |
| Diversity Day | Wednesday, October 11 (10:00 a.m. - 1:00 p.m.) | CCC |
| Career Exploration Workshop | Tuesday, October 11 (11:30 a.m. - 12:30 p.m.) | CCC |
| Career Exploration Workshop | Thursday, October 12 (1:30 a.m. - 2:30 p.m.) | CCC |
| Resume 101: Crushing your Resume Skills | Thursday October 12, (3:00 p.m. - 5:00 p.m.) | CCC |
| Fear and Loathing (Vaccination Presentation) | Friday, October 13 (11: a.m. - 12:00 p.m.) | CCC |
| Clovis V Cosumnes River (Men's Soccer) | Friday, October 13 (4:00 p.m. - 6:00 p.m.) | Cosumnes River |
| Clovis V Reedley (Women's Soccer) | Saturday, October 14 (2:00 p.m. - 4:00 p.m.) | CCC |
Save the Dates: