2019 Commencement Ceremony
The Commencement Ceremony will be available after the event on Facebook or YouTube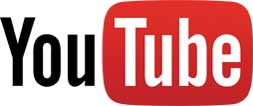 Commencement Guidelines
Instructions for Graduates
Commencement Location: CrossCity Church (2777 E. Nees Ave., Fresno, CA 93720)
On Friday, May 24th-Graduation Day- arrive by 5:30 pm. Check in at the back entrance to the Kid's Building at CrossCity Church - see CrossCity Campus Map
Graduate parking is available near the check-in area. Please see attached map. Parking is free.
Each graduate is allotted 6 tickets, which must be picked up at the Admissions and Records Office by Thursday, May 23rd at 12:00 p.m.-remaining tickets will be released at 12:01 p.m. on a first come first served basis.
There will be a Class of 2019 group photo taken at 5:45 p.m. right outside the Kid's Building. You must be in your cap and gown to be in the photo.
Leave any personal items (backpacks, purses, significant others, etc.) with an audience member.
Only graduates and staff are allowed backstage and in the graduate rooms.
Decorations and/or writings on cap and gown are not allowed. This includes flowers and bling. Decorated caps and gowns will be removed.
Please turn off all cell phones.
Balloons, stuffed animals, and inappropriate behavior are not allowed. This includes noisemakers, air horns, and throwing of beach balls by you or your family members.
Being under the influence of alcohol or drugs will result in immediate removal from the ceremony.
Once seat assignments are made, there will be no changes.
If you were unable to attend rehearsal, you must arrive at the Commencement ceremony no later than 5:15pm to be assigned a seat.
Your photograph will be taken by a contracted professional photographer as you receive your diploma on stage. Photographs will be available for purchase after the event.
Graduation announcements, caps, gowns, and tassels can still be purchased at the CCC Bookstore. Bookstore Hours: Mon-Thur 7:45 a.m. - 6:00 p.m. and Friday 7:45 a.m. -1:00 p.m.
On graduation day, the college Bookstore will be in the lobby of CrossCity Church at 5:30 p.m. to sell Clovis Crush gear and graduation items!
If you are graduating with a GPA of 3.5 or above, you will be given a gold tassel. If you are graduating with a GPA of 4.0, you will be receiving both a gold cord and gold tassel. These items are only given to students that participate in the Commencement Ceremony.
Ceremony will be available on FaceBook and YouTube after the event.
Congratulations! You have officially #FinishedStrong!
For more information contact the Student Activities Office: 559-325-5243
---