Commencement Highlights
Damon Rapada Earns the 2019 President's Award
Mr. Rapada is a first generation Latinx college student. He is an amazing student who has done so much for the college. He served as the Associate Student Government (ASG) Student Representative to the Board of Trustees and later as ASG President. Damon is also part of the prestigious Leon S. Peters Honors program.
He worked as a student assistant and played a major role in helping open the Valley Community Small Business Development Center (SBDC).Mr. Rapada delivered a wonderful speech at the inaugural president's breakfast last September. He is always willing to help, volunteer, and serves as a great role model for students.
Last fall, he endured a challenge when his mother, a single parent, lost her job. He made a very mature decision and resigned as ASG president to get a job to financially help his family. During this time, he always stayed positive and knew the right thing to do was to support his family.
Damon earned an associate degree for transfer in political science and will transfer to University of California, Davis this fall. Eventually, he plans to attend law school and become an attorney. We know Damon will represent the "Crush" well in his future endeavors.
Damon was recently interviewed about his experience at Clovis Community College.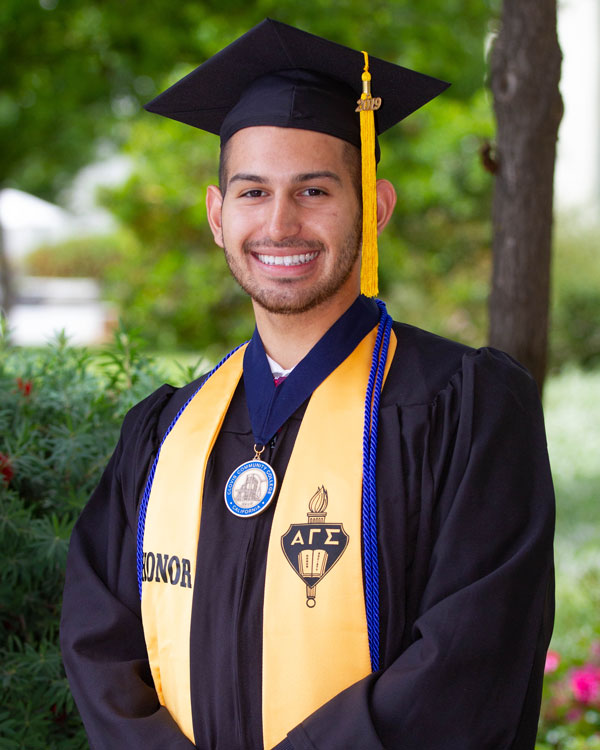 Mr. Damon Rapada
---
Dean's Medal of Distinction
The Dean's Medal of Distinction is given to one graduating student from each division who has distinguished themselves by their perseverance, the quality of their work, and their positive impact on the campus.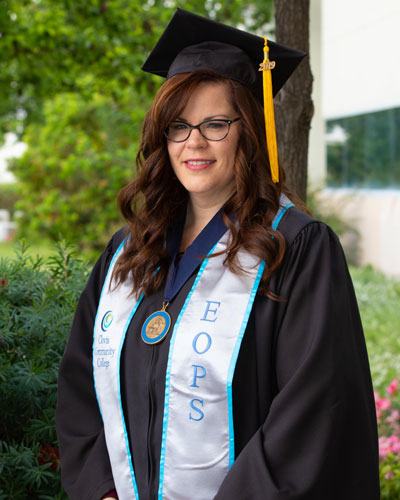 Ms. Anna-Marie Miller
Student Services
Anna-Marie Miller has overcome many challenges including raising a child as a single parent while studying and working her way through college. Since the CalWORKs program gave her the opportunity to go to school, she has worked extremely hard and will graduate with honors. She will transfer to Fresno State University to study history, after which she plans to become a history professor and a writer. 
---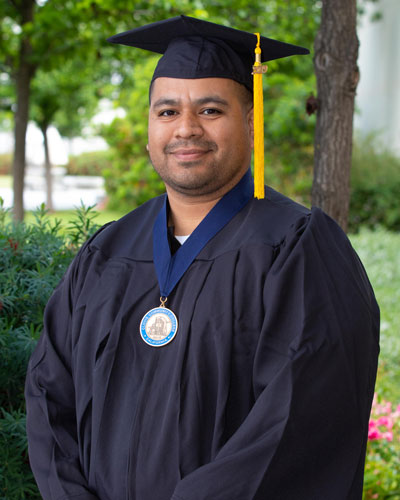 Mr. Arturo Sanchez
Humanities, Social Sciences, and Athletics
Arturo Sanchez is a first-generation Latinx returning student who, despite overcoming many adversities, including homelessness, has earned three associate degrees in art 2-dimensional, AAT studio arts, and liberal studies; all while maintaining a 3.95 GPA and managing a local pizza restaurant. He plans to transfer to Fresno State or Fresno Pacific University to pursue Art. 
---
Ms. Jaqueline Janay Sanders
Student Services
Jaqueline Janay Sanders has been a student assistant in the Career Resource Center for the past year, quickly becoming a lead student assistant while providing valuable support to students and staff.  She is graduating with an associate degree in sociology for transfer and plans to pursue a bachelor's in social work at Fresno Pacific University. She plans to work as a social worker with a focus on public policy. 
---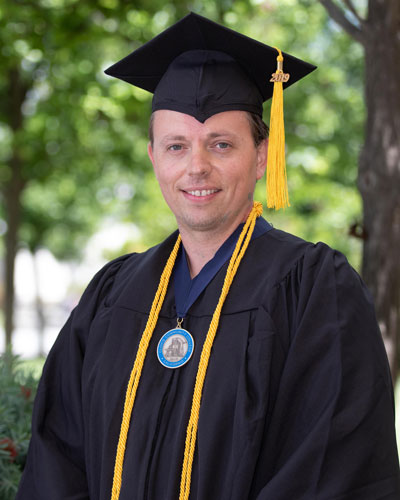 Mr. Reno Seckinger
Career Technical Education
Reno Seckinger, a first-generation college student and father of three, earned his associate degree in child development with a 4.0 GPA while managing his own tattoo business. He plans to transfer to Fresno State in fall 2019 and is contemplating either a path in education and/or construction management and architecture. The Child Development Center has greatly benefited from Reno's contribution and willingness to share his love of art. 
---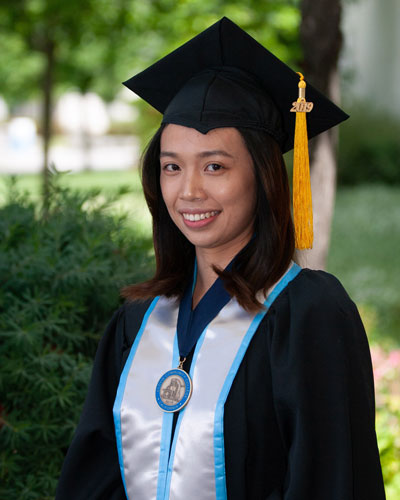 Ms. Sixin Zhai
Science, Technology, Engineering, and Mathematics
Sixin Zhai is a first-generation student who, after moving from China and learning English, worked her way up to the highest level of mathematics and physics, earning associate degrees for transfer in both subjects, along with an associate degree in physical science and liberal arts & sciences, natural sciences with a 3.70 GPA. She plans to study material engineering at Cal Poly University and become an engineer. 
---
DIPLOMAS AND CERTIFICATES
Diplomas and Certificates will be mailed to all graduates, free of charge, approximately 60 to 90 days after the end of the semester to the most current address on file with the College.
Please login to WebAdvisor to make sure your address is current, and make changes if needed.