Library Newsletter - April 2020
---
The library will remain closed until further notice. Please email the library if you have any questions. 
For current information, follow us on Instagram at @cloviscclibrary.  
Need research help right away?
Live research help from our CCC Librarians is available through Zoom during scheduled hours. We are ready to assist you with all your research needs as you adapt to being online. We won't mind if you contact us in your PJs. We're here for you!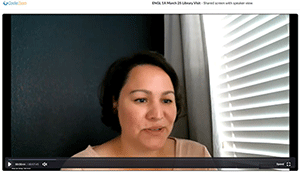 You can also make an online Book-a-Librarian appointment for focused research help from one of our CCC librarians. We will email you to schedule a convenient time and to provide Zoom login information. Please book your appointment at least 2 days in advance.
Library Resources for Students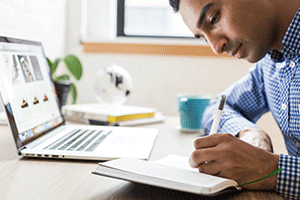 Finding Books - Search over 150,000 eBooks available online.
Finding Articles - Find full-text, peer-reviewed journal articles, magazines, and newspapers for your research.
How to Cite - Learn about plagiarism and how to cite your sources in APA, MLA, and Chicago Manual of Style.
NoodleTools - Use to track sources, take notes, create outlines, and collaborate with classmates.
Research Guides - Turn to these guides to find, apply, and evaluate credible academic resources.
Library Resources for Faculty

Online library class instruction - Librarians are available for online library instruction through a recording or live Zoom meeting. After faculty submit a request for instruction, we will be in touch to discuss the details.
Films on Demand - A comprehensive streaming video database of closed-captioned educational videos that can be embedded in Canvas.
Subject Guides - A compilation of resources on specific topics. If an additional subject is needed, collaborate with us to create a customized guide.
OverDrive - A digital audiobook collection of course-related and popular fiction and non-fiction books.
---
Online Library Resources – Films, audiobooks, and eBooks
You will need to log in using your single sign-on to access these library resources.
---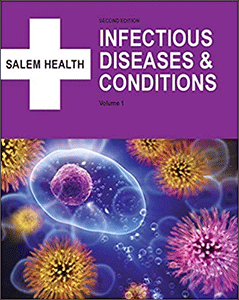 Infectious Diseases & Conditions
by Salem Health (ebook)
The library has an extensive online collection of Salem Press books like this new 2nd edition of Infectious Diseases and Conditions. Check out the many great resources available to you there.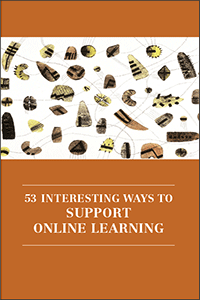 by Rhona Sharpe (ebook)
Drawing on research into student experiences, this book provides 53 practical ideas for lecturers who are supporting learners in the digital age.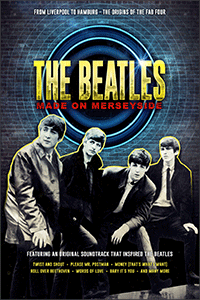 directed by Alan Byron (film)
Stream this documentary about how the Beatles emerged from post-war Liverpool and turned music on its head with their changes from skiffle to rock 'n' roll and the creation of the Merseyside Beat sound.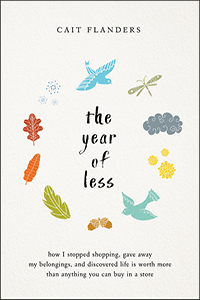 by Cait Flanders (digital audiobook)
Flanders documents one year of her life during which she bought only consumables, rid herself of 70% of her belongings, learned to repurpose and fix things, and reached zero waste.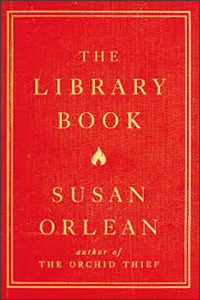 by Susan Orlean (digital audiobook)
On the morning of April 29, 1986, a fire alarm sounded in the Los Angeles Public Library. Thirty years later, the mystery remains: Did someone purposefully set fire to the library?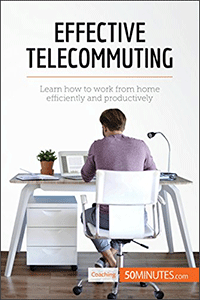 by Mailys Charlier (ebook)
In this guide, you'll discover what telecommuting consists of and how it can benefit both employees and employers. Find out how to make telecommuting work for you, foresee pitfalls, and learn to avoid them.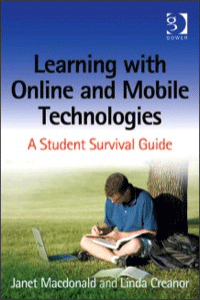 by Janet MacDonald & Linda Creanor (ebook)
This is a timely survival guide which is relevant to all students regardless of their experience with using online and mobile technologies.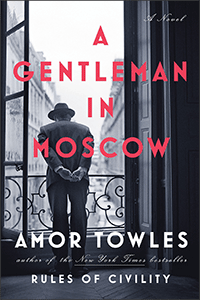 by Amor Towles (digital audiobook)
Count Alexander Rostov is confined to a luxury hotel's attic while Russia's tumultuous decades unfold outside. His reduced circumstances provide him entry into a larger world of emotional discovery.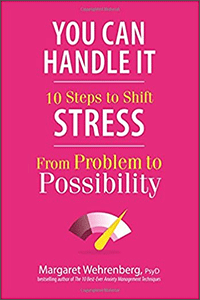 by Margaret Wehrenberg, PhD (ebook)
Dr. Wehrenberg offers realistic, simple, and highly satisfying strategies to eliminate bad stress from your life and use the good stress for leverage in all arenas of your life.