Library Newsletter - March 2018
Super Librarians to the Rescue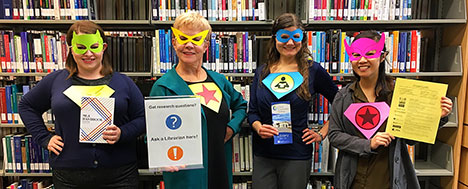 Your CCC librarians are research experts. They can help you find the credible resources you need. A librarian is available for research and citation assistance any hour of the day:
Drop in to meet with a librarian in person whenever the library is open
Book a librarian for an extended private session
Ask a librarian online 24/7 for real time assistance
Email or call the CCC librarians at 325-5215
Spotlight on Hot Topics Resources
Check out these databases for information on contemporary and social issues: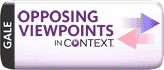 Opposing Viewpoints in Context
Provides journal, magazine, and newspaper articles as well as viewpoint essays, topic overviews, and recommended web sites focusing on social issues.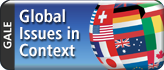 Global Issues in Context
Offers international viewpoints on global issues. Provides sources for analysis of social, political, science, economic, environmental, health, and cultural issues.

SIRS Researcher
Provides full-text articles from magazines and newspapers on current and enduring topics especially suited for students new to research.
Stay Focused
Are you feeling tired, a bit stressed, and overwhelmed with study demands as midterms approach?
The library has a selection of resources that can help you. Books and DVDs are on display that teach you mindfulness practices, how to cope with stress, and techniques to improve your study skills.
Check one out today; all you need is your student id number.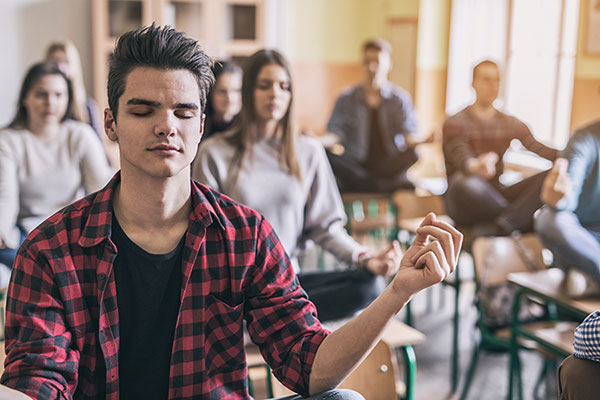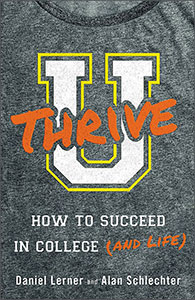 U Thrive
by Daniel Lerner and Alan Schlechter, MD
A fun, comprehensive guide to surviving and thriving in college and beyond.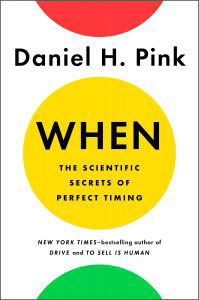 When
by Daniel H. Pink
Pink distills new research and data on timing and synthesizes them into compelling insights into how we can live richer, more engaged lives.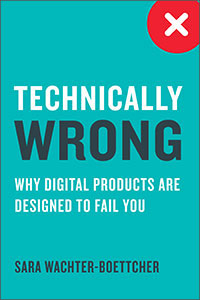 A revealing look at sexist apps, biased algorithms, and other threats of toxic tech that harm us all.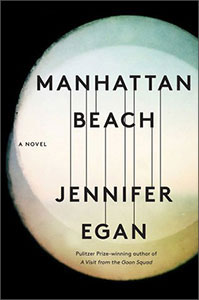 Set during World War II, a young girl becomes the first female diver on the Brooklyn docks where mobsters rule.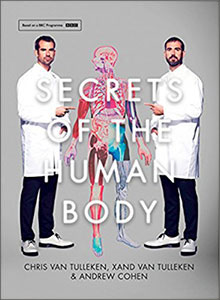 Secrets of the Human Body
by Chris van Tulleken, Xand van Tulleken & Andrew Cohen
A tantalizing glimpse beneath our skin and the secrets that make every ordinary human body extraordinary.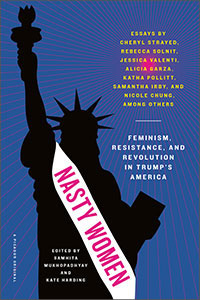 Nasty Women
edited by Samhita Mukhopadhyay & Kate Harding
Filled with inspiring essays from women writers who seek to provide a broad look at feminism, resistance, and revolution in Trump's America.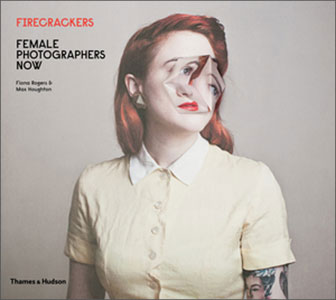 Firecrackers
by Fiona Rogers & Max Houghton
A celebration of some of the most inquisitive, stylish, and daring contemporary female photographers.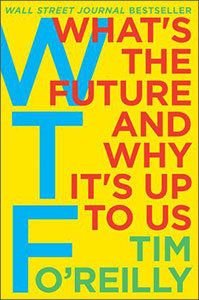 WTF
by Tim O'Reilly
Both a business strategy guide and a call to action, O'Reilly explores the upside and the potential downsides of today's technologies.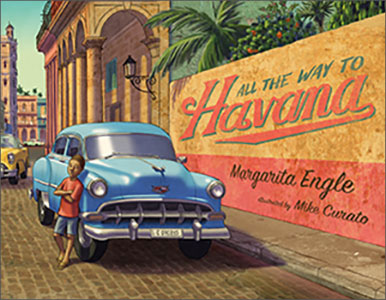 A boy helps his father keep their very old car running as they make a trip to Havana for his newborn cousin's zero-year birthday.