Library Newsletter - May 2020
---
The library will remain closed until further notice. Please email the library if you have any questions. 
For current information, follow us on Instagram and Twitter at @cloviscclibrary.  
Need research help right away?
Live research help from our CCC Librarians is available through Zoom during scheduled hours. We are ready to assist you with all your research needs as you adapt to being online. No mask required! We're here for you!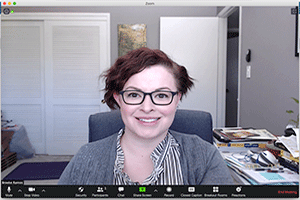 You can also make an online Book-a-Librarian appointment for focused research help from one of our CCC librarians. We will email you to schedule a convenient time and to provide Zoom login information. Please book your appointment at least 2 days in advance.
Checked Out Items
Please hang on to all items you have checked out from the library. This includes books, laptops, and calculators. All due dates have been changed to the end of the semester and will be extended automatically until we are able to accept returns. Fines will not be calculated during the closure. Don't worry - we will give you a reasonable amount of time to return items once the library reopens. Still have questions? Email or call 325-5215.


Sheltering in place getting you down? Access our eBook and audiobook collection through OverDrive. Teleport to a new universe through Ready Player One. Live vicariously through a hero's adventure in The Lord of the Rings. Lose yourself in a thriller like Sharp Objects. Not into Fiction? Laugh a little with scientific humor in What If? read by Wil Wheaton. Or try on someone else's shoes in a memoir like Educated. This is just a sample of the many great resources that you can access through your browser or the app. Shift into Overdrive and downshift into a good book today.
---
Online Library Resources – eBooks, audiobooks, films, and magazines
You will need to log in using your single sign-on to access these library resources.
---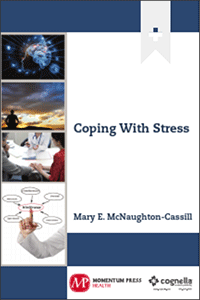 (eBook Central)
by 

Mary E. McNaughton-

Cassill
The text explores how stress is generated in the brain and body, shows how to identify and understand the sources of stress, and provides realistic suggestions for learning to manage these responses.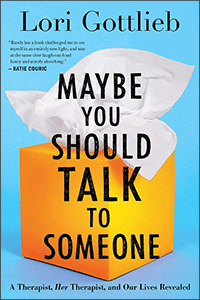 (Overdrive eBook)
by
Lori Gottlieb
With wisdom and humor, Gottlieb invites us into her world as both clinician and patient, examining the truths and fictions we tell ourselves and others as we teeter on the tightrope of life.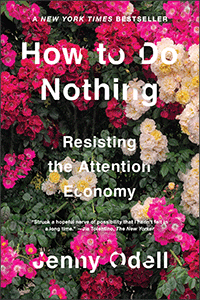 (Overdrive eBook & audiobook)
by Jenny Odell
Odell delivers an action plan to resist capitalist narratives of productivity and techno-determinism, and to become more meaningfully connected in the process.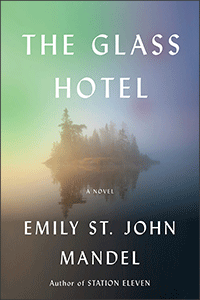 (Overdrive eBook & audiobook)
by Emily St. John Mandel
A novel with money, beauty, white-collar crime, ghosts, and moral compromise in which a woman disappears from a container ship and a massive Ponzi scheme implodes, dragging countless fortunes with it.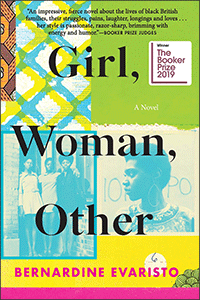 (Overdrive ebook)
by Bernardine

 

Evaristo
Spanning a century and following the intertwined lives of twelve people, this novel shows us a side of London that we rarely see: the lives of immigrants and people of color - mostly women.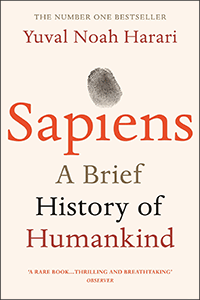 (Overdrive eBook & audiobook)
by

Yuval Noah Harari
Bold, wide-ranging, and provocative, Sapiens integrates history and science to challenge everything we thought we knew about being human: our thoughts, our actions, our heritage...and our future.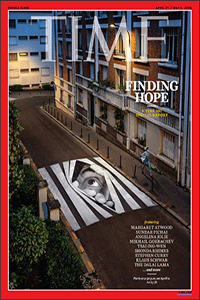 (Flipster digital magazine)
Offering incisive reporting, lively writing and world-renowned photography, TIME brings journalism into the fabric of American life and delivers a deeper understanding of the world we live in.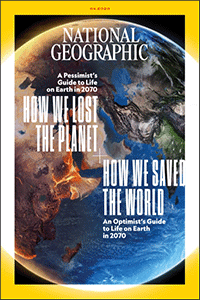 (Flipster digital magazine)
Every issue delves into cultural exploration with stories about the people and places of the world that are humanized by the emphasis on the symbiotic bond between Earth and its inhabitants.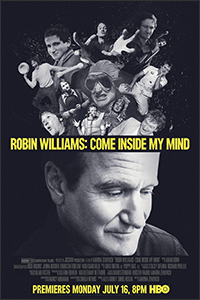 (Films on Demand)
Told largely through Robin's own voice and using a wealth of never- before-seen archival footage, the film goes through the extraordinary life and career of Robin Williams.