Library Newsletter - October 2020
---
The library will remain closed until further notice. Please email the library if you have any questions. 
For current information, follow us on Instagram and Twitter at @cloviscclibrary.  
---
---
National Hispanic Heritage Month
Every year since 1988, Americans celebrate National Hispanic Heritage Month from September 15 to October 15, by honoring the histories, cultures, and contributions of Hispanic American citizens. The library has a special research guide to connect you to this celebratory month with books, videos, music, websites, and other resources. Click on the Hispanic Americans tab to read about some notable people and some fun facts.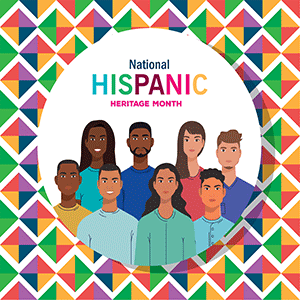 ---
Introducing Library-to-Go
Our new Library-to-Go service allows students, staff, and faculty to request books, CD audio books, and DVDs from the library's general collection items for safe curbside pick-up. Curbside checkouts take place on Mondays and Thursdays from 9:00 AM to 5:00 PM. All items check out for 6 weeks and can be renewed twice.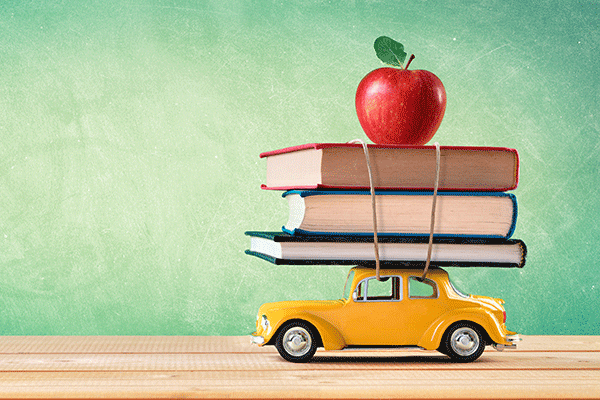 Sign-in to the CCC OneSearch Catalog to request the items you'd like to check out and include your preferred phone number. A library staff member will call you to set up an appointment and then email a confirmation of the time and the instructions for the curbside checkout.
Need help with using the library catalog or placing a request? We've created this how-to video to get you off to a quick start! You can also contact a librarian by filling out the Ask-a-Librarian form on the Library's home page.
---
New in the Library
You will need to log in using your single sign-on to access OverDrive.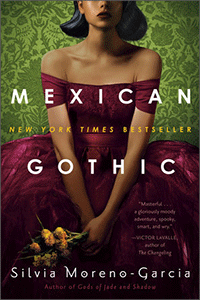 by Silvia Moreno-Garcia
In 1950s Mexico, a socialite rushes to save her cousin from a mysterious doom involving a menacing--yet alluring--English family and a terrifying house. (OverDrive ebook)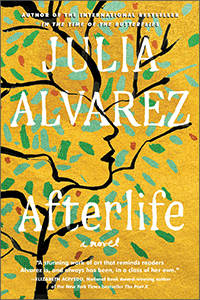 by Julia Alvarez
Alvarez delivers a compact, nimble, and sharply droll novel with a political look at family, the immigration crisis, love, community, and moral choices.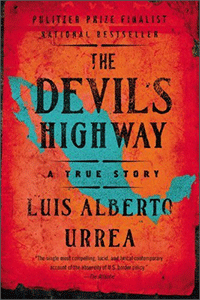 by Luis Alberto Urrea
An investigative report examining the journey of 26 men who attempted to cross the Mexican border into the desert of Southern Arizona.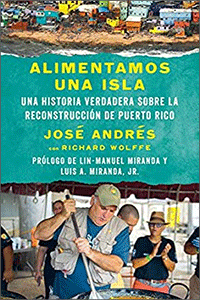 by José Andrés & Richard Wolffe
Chef José Andrés visita Puerto Rico para alimentar--a través de una docena de cocinas en la isla--a cientos de miles de personas afectadas por el huracán María.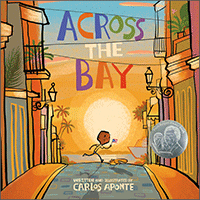 by Carlos Aponte
Though Carlito is happy in his cozy house with his mother and abuela, his family is different because his father is gone, living somewhere across the bay in San Juan.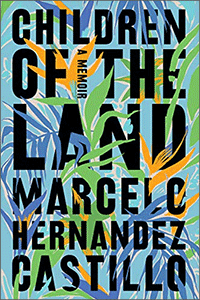 by Marcelo Hernandez Castillo
This memoir about growing up undocumented in the United States recounts the sorrows and joys of a family torn apart by draconian policies.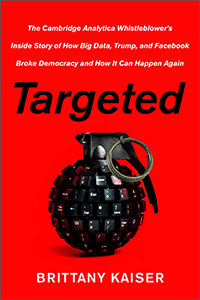 by Brittany Kaiser
Kaiser reveals how Cambridge Analytica exploited weaknesses in privacy laws to help elect Donald Trump and how this could easily happen again in the 2020 election.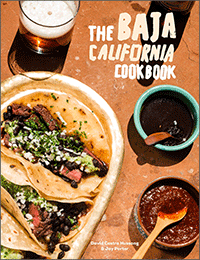 by David Castro Hussong
Coupled with compelling narrative, this collection of recipes and photographs from Baja will spark your culinary creativity.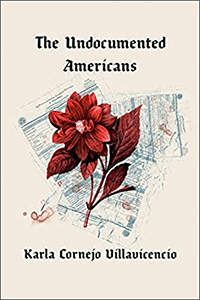 by Karla Cornejo Villavicencio
Villavicencio combines sensitive reporting and powerful personal narratives to bring to light remarkable stories of resilience, madness, and death.