Adobe Creative Cloud is a set of applications and services from Adobe Inc. that gives students access to a collection of software used for graphic design, video editing, web development, photography, along with a set of mobile applications and also some optional cloud services. (subject to license agreement)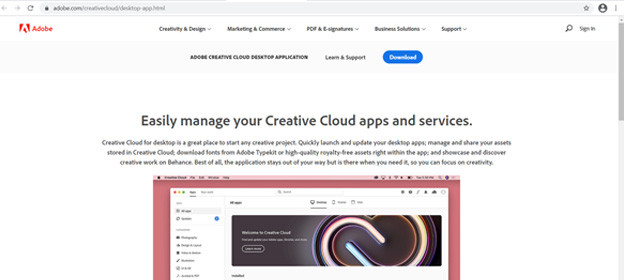 ---
You will be prompted for an email address on the Adobe sign-in page, use "JSmith@my.scccd.edu" and select "Continue"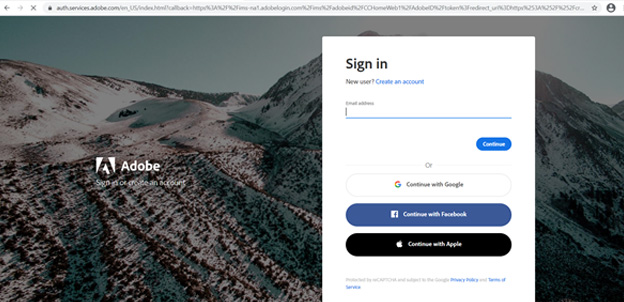 ---
Follow the Adobe Creative Cloud Instructions to Download and Install Creative Cloud:
(Download/install times will vary depending on your internet connection speed/bandwidth.)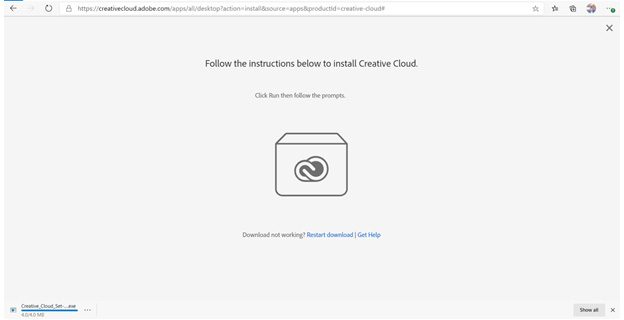 *Once the program is installed you may be asked to sign in again if it does not recognize your account from the initial login.
---
Once signed in/logged in you'll be able to download the specific application you are looking for from the Adobe Creative Cloud dashboard: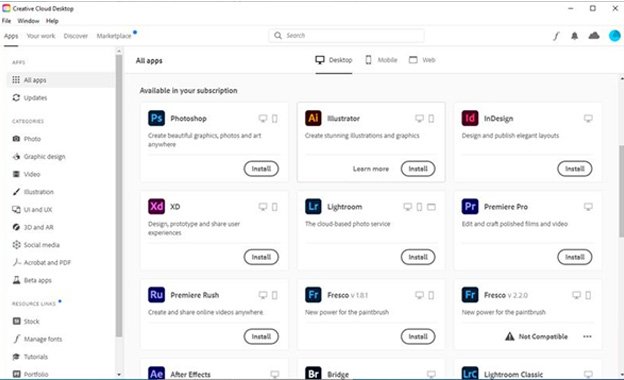 Your individual Creative Cloud student license lets you install apps on more than one computer and activate (sign in) on two. However, you can use your apps on only one computer at a time.
Start by visiting the Adobe Creative Cloud General FAQ to see if you can find your answer
Additional help is available by visiting the Adobe Help Center
If you still need help, reach out to your instructor, or contact your local campus student help desk.