Health Services

For up-to-date information on COVID-19 please visit cloviscollege.edu/covid-19 or use the link below:
---
Welcome to Health Services. Our mission is to improve the physical, mental, and social health of our students and to strengthen and inspire the well-being of the entire college community.
WELLNESS MATTERS
We know that good health is essential to success. Our goal is to provide students with the information and services they need to maintain wellness, not only throughout their academic career, but for a lifetime.
Health Services
Office Hours and Location
AC2-274 West
Mon-Fri 8:00 am - 4:00 pm
Closed 11:30 am - 12:30 pm for lunch
Walk-ins are welcome, but please call for an appointment to ensure nurse availability.
PHONE: 559-325-5318
FAX: 559-499-6061
Contact e-mail: ccchealthservices@scccd.edu
---
Psychological Services
AC2 Room 278 (MAP)
Mon-Wed 8:00 am - 5:00 pm
Thursday 2:00 pm - 5:00 pm
Friday 8:00 am - 5:00 pm
Psychological Services are by appointment only. Students must complete a "Request for Psychological Services" form in order to access this complementary service. These forms are available in the Health Services Office, AC2-274 West.
Psychological Services summer hours vary. Please contact the Health Services office at 325-5318 for summer appointment availability.
---
Services Offered
Clinical Health Services
Psychological Services
Health Promotion and Wellness
Services for Faculty and Staff
Campus First Aid Kits and AEDs
Find out more about Health Services:
About Health Services
Services and Programs
Appointments & Access
Online Activities
Topical Resources
---
Health Care Coverage Available Now:
Affordable Healthcare through Covered California and Enrollment for Medi-Cal (AB 2308):
Three ways to enroll in Medi-Cal and Covered California:
Find in-person help: 

 

www.coveredca.com/get-help/local/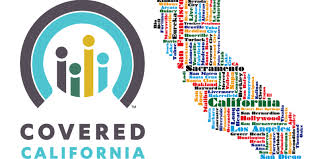 ---