Alpha Gamma Sigma Honor Society (AGS)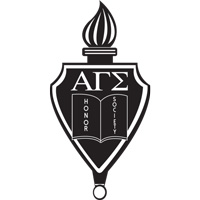 About Us:
Α.Γ.Σ. (A.G.S.) is a statewide honor society that not only recognizes scholastic achievement but also fosters volunteerism for the benefit of your community. Under normal circumstances, volunteering could range from facilitating the breakdown of a local book festival to distributing food, snacks, and/or beverages to malnourished children, adults, and/or seniors. Currently, the pandemic has forced a temporary adjustment on how we volunteer as well as how we take classes. Nevertheless, we are actively searching for remote volunteer activities that can be done at home using the Internet. Although virtual volunteering may raise new challenges in the roles we may play in our communities, continually providing a helping hand to those in need is the ultimate goal of our organization - regardless of the mode of interaction. By joining the Alpha Gamma Sigma family, you will positively impact your community, make lasting friendships, and—most of all—have fun! We, the AGS family, invite students to join a decorated line of leaders in the progression towards excellence both on and off-campus.
When:
Join on Zoom!


Meeting ID: 993 7369 7316
Passcode: 141241
Time: Mondays 3:00 PM - 4:00 PM
For More Information:
Advisor(s):
Cody Hoover | cody.hoover@cloviscollege.edu
President:
Sara Amin | smamin1@my.scccd.edu
How Do I Join?
Please download the AGS Theta Zeta Chapter Application for full details on GPA requirements and materials needed when applying.
After completing the application, please email faculty advisor Cody Hoover at cody.hoover@cloviscollege.edu with your completed application or if you have any questions.