Alpha Gamma Sigma Honor Society (AGS)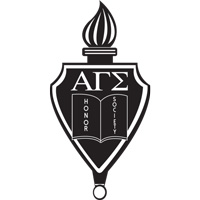 About Us:
Α.Γ.Σ. (A.G.S.) is a statewide honor society that not only recognizes scholastic achievement but also fosters volunteerism for the benefit of your community. Clovis Community College is represented by the Theta Zeta Chapter. Our main goal is to serve our local community, and volunteer opportunities could range from facilitating the breakdown of a local book festival to distributing food and supplies to families in need in our local community. By joining the Alpha Gamma Sigma, you will positively impact your community, make lasting friendships, and—most of all—have fun! We invite students to join a decorated line of leaders in the progression towards excellence both on and off campus.
When:
Join on Zoom!


Meeting ID: 889 9409 3527
Passcode: 730099
Time: Tuesdays 11:00 a.m. to 12:00 p.m.
For More Information:
Advisors:
Dr. Michael Gomez | michael.gomez@cloviscollege.edu
Dr. Geraldy Eisman | geraldy.eisman@cloviscollege.edu
President:
Mariam Elsayed | mmelsayed1@my.scccd.edu
How Do I Join?
Please contact faculty advisors Dr. Michael Gomez at michael.gomez@cloviscollege.edu or Dr. Geraldy Eisman at geraldy.eisman@cloviscollege.edu for more information about joining the club. Please include your Student ID number.
To apply, you will need to submit the following documents:
Unofficial transcripts, found through Self Service in your SCCCD Portal
A scan of your current Crush Card
Your receipt showing you paid the $15 club dues through either Self Service or the Admissions and Records Office (located in AC2)