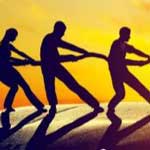 Get students, faculty, and/or staff to complete the "Kognito At-Risk" interactive online training and obtain copies of their certificates of completion. The club with the most certificates, wins. Prize money will be deposited into club accounts.

Learn about parking on campus. Purchase and display a parking pass.

Our goal is to provide you with accurate and complete information in a friendly environment.