Integrated Planning Model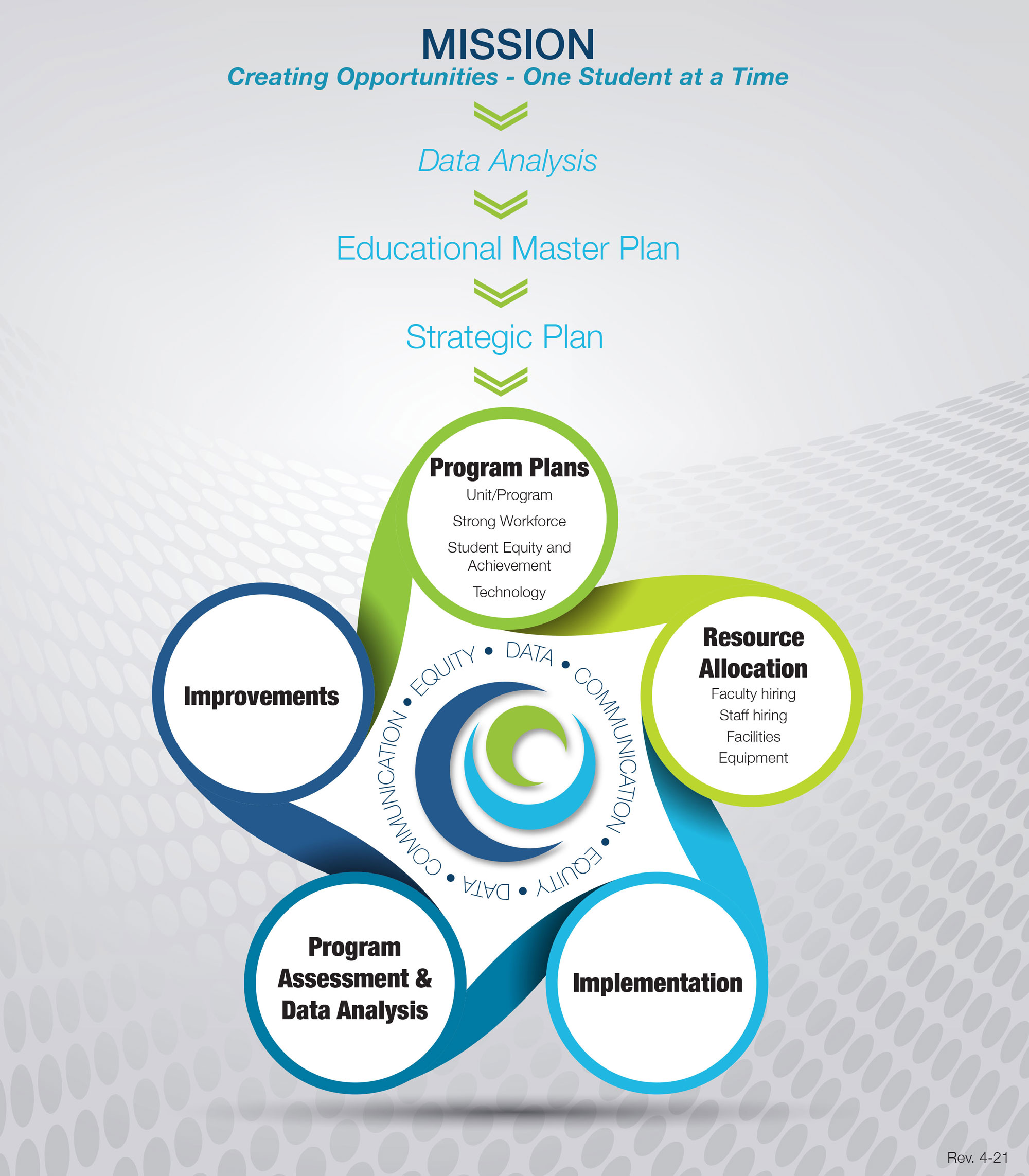 The ten-year Educational Master Plan 2017-2027 is the foundation for Clovis Community College's four year Strategic Plan 2017-2021, which will be completed during spring 2017. The connection between master planning and strategic planning will keep the college on a consistent, focused course guided by the needs of students and the local community.
The Integrated Planning Model also illustrates the annual planning, resource allocation, implementation, program assessment, and improvement processes. This on-going process is informed by data, communication, and the perpetual goal of ensuring student equity as we work to continuously improve student success.